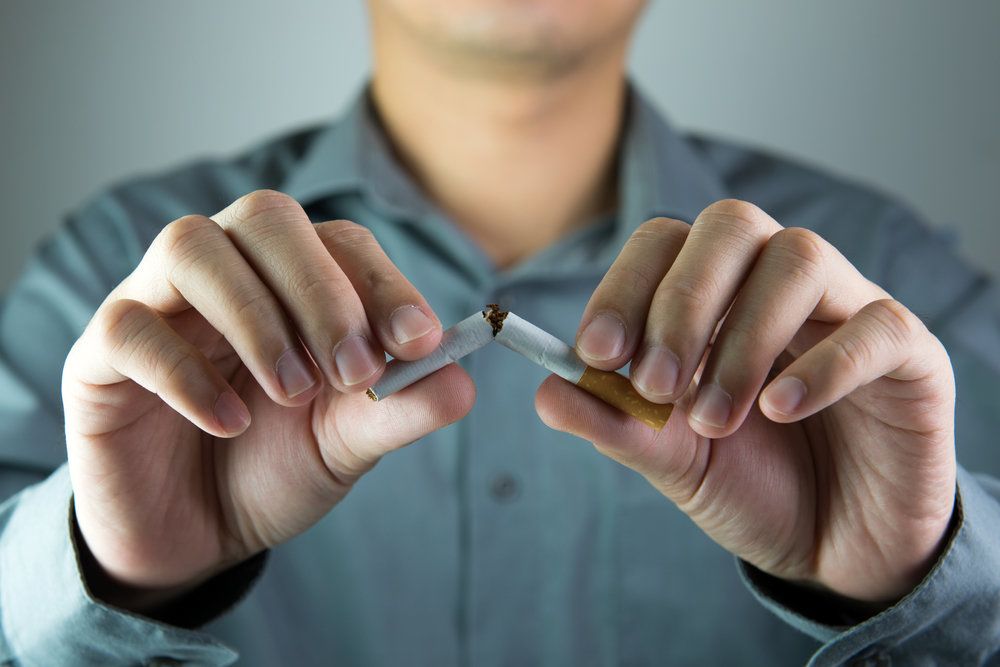 According to the National Eye Institute (NEI), there were 24.4 million cases of cataracts in the United States in 2010. This number increased 20 percent from the number of cases of cataracts in the year 2000. Thankfully, advanced cataracts can be treated through a routine cataract surgery. The board-certified ophthalmologists here at Deen-Gross Eye Centers have performed numerous cataract removals on patients in Merrillville and Hobart, IN.
While cataract surgery is routine and effective, prevention is always the best medicine. That's why we encourage patients who smoke to kick the habit as soon as possible. Doing so can greatly reduce the risk of developing cataracts later in life. Let's consider why below.
The Links Between Smoking and Cataracts
According to the Centers for Disease Control and Prevention (CDC), people who smoke are two to three times more likely to develop cataracts than people who do not smoke.
That's not all, however. Smoking is also linked to an increased risk of age-related macular degeneration (AMD), glaucoma, and diabetic retinopathy. This increased risk of vision conditions is the result of biological changes to the eyes and exposure to the toxic substances that comprise many cigarette ingredients.
Quitting Smoking Can Reduce Cataract Risk
Even if you have smoked for many years, there is still hope. You can prevent cataracts and other serious health problems if you quit smoking now.
A Swedish study cited by WebMD found that men who smoked at least 15 cigarettes a day could reduce their cataract risk over the course of two decades if they kicked the habit. The study noted that the cataract risk is still present for decades among smokers, yet it does eventually drop.
The study found that men who smoked more 15 cigarettes a day were 42 percent more likely to need cataract surgery than non-smokers. If these men quit, after two decades free from cigarettes they were only 21 percent more likely to need cataract surgery than non-smokers.
It's Never Too Late to Quit Using Tobacco Products
Keep in mind that it is never too late to quit smoking. Even if you smoke just a little bit, there are ways to kick the habit, and doing so can benefit your vision and general wellness. Not only will you see clearly, but you also reduce the risk of heart disease and lung disease.
Be sure to discuss ways to quit smoking with our team or your general practitioner. Also know that this process can be difficult, but it is possible. There are many resources and a lot of support out there to promote lasting wellness.
Treatments for Cataracts
If you do develop cataracts, many treatments are available. Cataracts do not need to be removed through surgery immediately. In early stages, all you may need are corrective lenses and assistive devices. Only when vision is significantly impaired will cataract surgery be necessary.
If you are just starting to notice the formation of cataracts, we encourage you to schedule an appointment at our practice. We can perform an examination and determine the most ideal method of treatment for you and your current needs.
Learn More About Cataract Treatment and Prevention
For more information about cataracts and the various risk factors associated with them, be sure to contact our team of board-certified ophthalmologists. You can reach our office in Merrillville by phone at (219) 769-8989 and our office in Hobart at (219) 947-4410.
Related to This