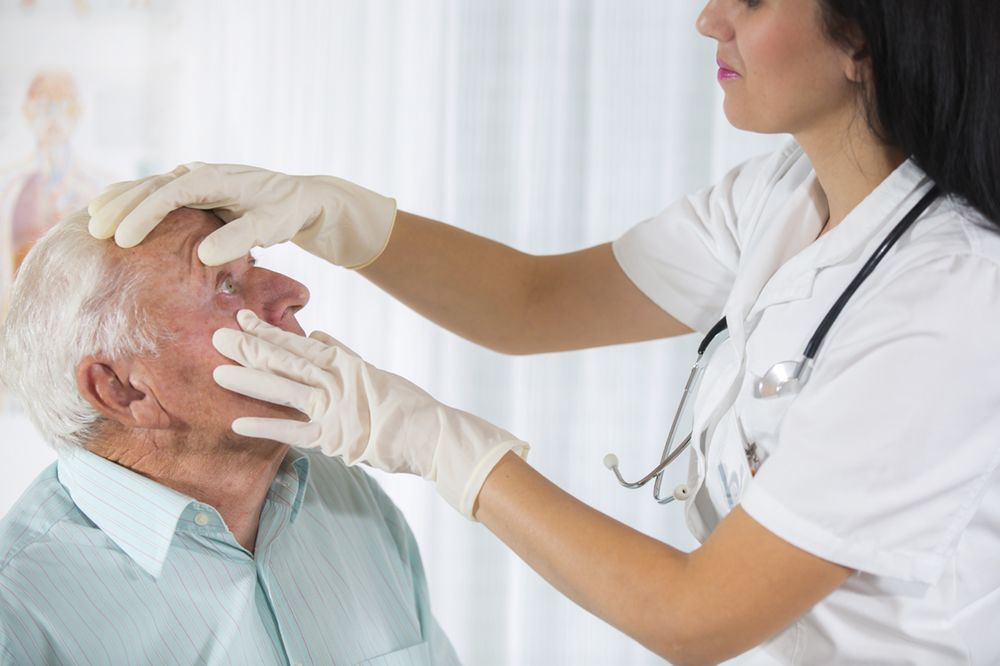 At Deen-Gross Eye Centers, our team of experienced doctors offer a comprehensive range of eye care services to monitor, preserve, and restore eye health. The services we provide are beneficial to people of all ages, but they are especially essential to patients who are advanced in age, and therefore at greater risk of many eye diseases.
Senior eye exams enable eye doctors to check the function and health of the inner and outer eye. This examination allows our doctors to diagnose any potential sources of concern for our Merrillville, IN, and Hobart, IN, patients before they seriously compromise the health or function of the eyes.
Eye Health and Aging
As with any other part of the body, the eyes gradually wear down as people age. Unfortunately, damage to the tissues of the eyes may be irreversible. While treatments may slow down or halt damage or loss of vision, they usually cannot repair what has already been done. And unlike other parts of the body, such as the knees and hips, the eyes cannot be replaced.
As tissues within the eye wear down, individuals are more susceptible to disease. Eye diseases that are a greater risk for senior patients include:
Cataracts
Glaucoma
Age-related macular degeneration
Presbyopia
Dry eye
How Often Do Seniors Need an Eye Exam?
Because of the increased risk of eye diseases as a person ages, it is vital for seniors to closely monitor their vision and report any changes to an eye doctor. Regular eye exams are also important, as they allow our doctors to diagnose eye diseases or other complications before they result in noticeable side effects.
For individuals between the ages of 55 and 64, we generally recommend an eye exam once every two years. If our patients have other characteristics that increase the risk of eye disease, our doctors may recommend more frequent exams. Once a person reaches the age of 65, the risk of eye diseases increases significantly. To avoid permanent vision loss, we suggest that all people aged 65 and older schedule yearly eye exams.
What to Expect at an Eye Exam
A senior eye exam is like any other comprehensive eye exam; we will evaluate the patient's vision and check the eyes for any signs of disease. Before the exam begins, our doctors will discuss the patient's medical history and ask if there are any concerns that they'd like to address.
When discussions are complete, the doctor will perform a series of tests that give insight into the health and function of the eyes. The most common tests include:
Measuring visual acuity
Visual field test
Color vision testing
Measuring eye pressure
Testing eye muscle control
Slit-lamp examination (which magnifies the front of the eye)
Retinal examination
After the exam is complete, the doctor will discuss findings. If any issues are found, we will recommend follow-up care so that we can create a treatment plan. If the eyes are healthy, we will schedule the next yearly exam.
Contact Us
During senior eye exams, we diagnose eye diseases so that patients can get the treatment they need to preserve clear eyesight. If you are due for a routine eye exam, call (219) 769-8989 to schedule an appointment with one of our experienced doctors at Deen-Gross Eye Centers in Merrillville and Hobart.
Related to This