LASIK and Corneal Thickness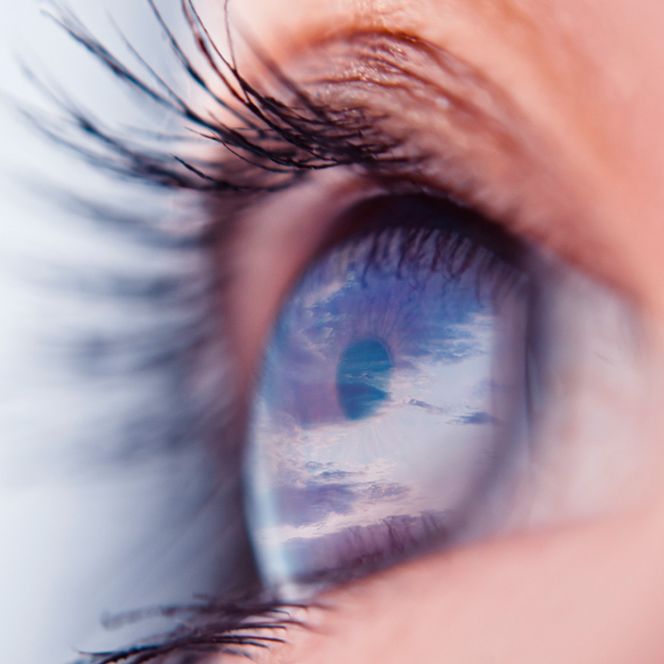 At Deen-Gross Eye Centers, we treat refractive errors such as nearsightedness, farsightedness, and astigmatism safely and effectively with LASIK surgery. However, in order to be a good candidate for surgery, patients must have adequate corneal thickness. During your comprehensive LASIK evaluation, we will check the thickness of your cornea to determine if this procedure will provide good vision correction results. To learn more about why corneal thickness matters, corneal thickness testing, and LASIK alternatives for patients with thin corneas, read on. If you have specific questions about corneal thickness and LASIK, contact our Merrillville, IN and Hobart, IN offices today.
Why Does Corneal Thickness Matter?
During LASIK surgery, an incision is created in the cornea, the clear, protective covering of the eye. The three-sided incision creates a flap, which can be opened so the excimer laser can reshape the underlying stromal layers. The flap is closed after LASIK surgery is complete, and the incisions heal.
If a patient has thin corneas, LASIK surgery can result in complications such as corneal ectasia. Corneal ectasia is a condition in which the cornea bulges out, worsening vision in patients.
In the average patient, the cornea is 540 to 550 microns thick. The corneal flap is about 160 microns thick, and 12 to 14 microns of corneal tissue are removed for every 1 diopter of prescription power. Patients should have a minimum of 250 microns remaining after the flap is created and the cornea is reshaped. If, after the corneal flap is made and corneal tissue is removed, the patient has less than 250 microns of corneal tissue remaining, he or she will not be considered a good candidate for surgery.
Corneal Thickness Testing
To test your corneal thickness, we will perform the corneal pachymetry test. The pachymetry is a device that measures the cornea using ultrasonic technology. When patients undergo this test, we may apply numbing eye drops. Next, the pachymetry device is placed against the eye while the patient looks straight ahead and does not blink. The test takes about one minute per eye.
LASIK Alternative for Patients with Thin Corneas
If we determine that you do not have sufficient corneal thickness to undergo LASIK surgery, you do have alternative options. Of course, you can continue to wear glasses or contact lenses. However, if your frustration with glasses and contact lenses has caused you to look into more permanent treatment options, you still have options available to you. We may recommend a procedure called PRK. This procedure is similar to LASIK, but it does not involve the use of a corneal flap, so patients with thin corneas may still be good candidates for this treatment. Instead of making the corneal flap, the surgeon removes the epithelium, the outermost layer of the cornea. After surgery, the epithelial layer will grow back. The downside to PRK is that it requires a longer recovery period. However, it offers comparable vision results to LASIK.
To find out if your cornea is thick enough for you to undergo LASIK surgery, contact Deen-Gross Eye Centers today.
Related to This