Eye Drops for Glaucoma: Medications to Manage Eye Pressure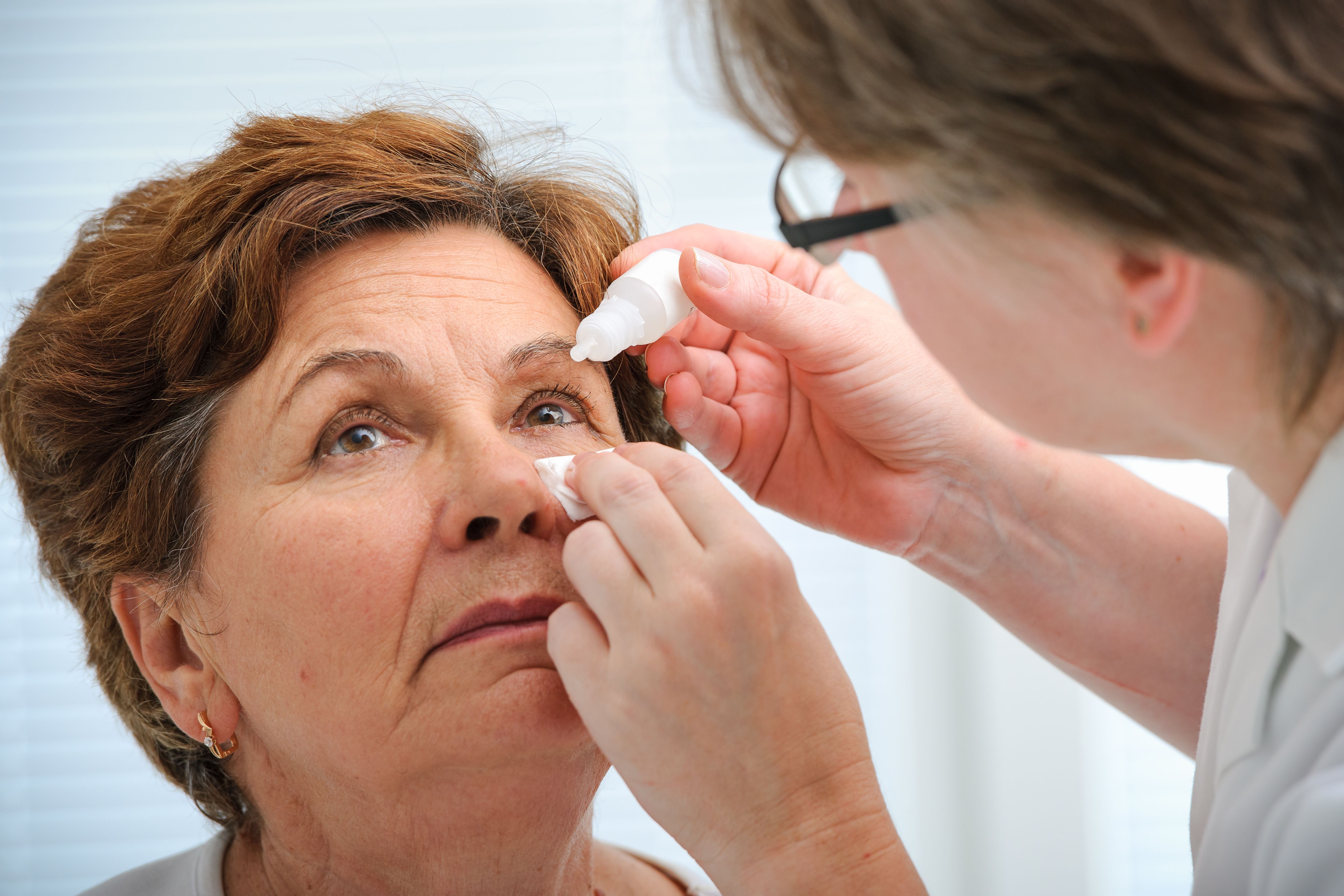 Glaucoma may be incurable, but there are many glaucoma treatment options available. These procedures are designed to reduce or stabilize intraocular pressure, preventing further vision loss down the road. Glaucoma patients who come to our Merrillville, IN vision practice typically experience minimal vision loss once treatment is initiated.
Medicated eye drops are the first line of treatment before considering surgery and other more invasive glaucoma treatments. Let's take a moment to consider the different kinds of glaucoma eye drops that are used.
Prostaglandins
Prostaglandins help relax the muscle in a person's eyes, improving outflow of fluid within the eye and a reduction of intraocular pressure. In many cases, patients only need to take prostaglandins once a day. Prostaglandins are generally the first choice for most glaucoma eye drops.
Some common examples of prostaglandins include:
Xalatan
Lumigan
Travatan Z
Rescula
Prostaglandin side effects may include:
Eye irritation
Change in eye color
Curling of the eyelashes
Beta-Blockers
Beta-blockers help inhibit fluid production within the eyes, which helps minimize excessive intraocular pressure. At one time, beta-blockers were the go-to glaucoma eye drops. Today, beta-blockers are usually prescribed as a supplement to prostaglandins.
Some common examples of beta-blockers include:
Timoptic XE
Istalol
Betoptic S
Because beta-blockers may reduce a person's heart rate, these drugs may adversely affect people who suffer from certain heart conditions, respiratory conditions, depression, or diabetes.
Alpha-Adrenergic Agonists
Like beta-blockers, alpha-adrenergic agonists help decrease the production of aqueous humor in the eyes, preventing excessive pressure buildup.
Some common examples of alpha-adrenergic agonists include:
Iopidine
Alphagan
Alphagan-P
Alpha-adrenergic agonists side effects may include:
Red or bloodshot eyes
Dilated pupils
Itchy eyes
Elevation of the upper eyelid
Carbonic Anhydrase Inhibitors
Carbonic anhydrase inhibitors also inhibit production of fluid within a person's eyes. They are used as a supplement to other kinds of glaucoma medications. In addition to eye drops, carbonic anhydrase inhibitors also come in pill form.
Some common examples of carbonic anhydrase inhibitor eye drops include:
Carbonic anhydrase inhibitor side effects may include:
Burning of the eyes
Bitter taste in the mouth
Red eye
Reactions from the eyelids
About half of patients using a carbonic anhydrase inhibitor cease use because of more serious side effects. These severe side effects include:
Depression
Kidney stones
Fatigue
Loss of libido
Loss of appetite
Weight loss
Tingling in fingers and toes
Parasympathomimetics
Parasympathomimetics help increase the outflow of fluid from the eyes, which relieves buildup of intraocular pressure. Parasympathomimetics are common when treating closed-angle glaucoma given the way these drugs promote drainage.
Parasympathomimetic side effects may include:
Constricted pupils
Poor night vision
Burning sensation in the eyes
Aches in the brow area
Epinephrine
Epinephrine drugs work by decreasing fluid production within the eyes as well as promoting better drainage. This dual function is unique among the other eye drops we've noted above.
Epinephrine side effects may include:
Increased heart rate
Heart palpitations
Blocked tear ducts
Conjunctival deposits
Hyperosmotic Agents
Hypersmotic agents are only used once and in cases of emergency. When a person suffers from extremely high intraocular pressure, hypersmotic agents help reduce fluid volume in the eye and prevent optic nerve damage.
What If Eye Drops Are Not Effective?
If eye drops and oral medications have no effect in preventing additional vision loss, we can discuss options for more aggressive glaucoma treatments.
Learn More About Glaucoma Medication
For more information about managing glaucoma and maintaining your vision quality, be sure to contact our team of eye care specialists today. The team at Deen-Gross Eye Centers is here to help you see clearly.
Related to This