The First Week of LASIK Recovery
Glasses and contact lenses are a great way for patients with vision impairment to achieve clearer eyesight. Unfortunately, prescription lenses only offer temporary relief. As soon as they are removed, the patient is left with blurry, unfocused vision. After a time, most patients get tired of relying on a temporary fix for their vision problems, and look into LASIK for a more permanent solution. LASIK surgery reshapes the cornea to eliminate the imperfections that lead to nearsightedness, farsightedness, and astigmatism. After LASIK surgery, most patients enjoy 20/20 vision (or better) without prescription lenses. The effects of LASIK are overwhelmingly positive, but it is important for patients to have a clear understanding of the entire LASIK process, including recovery, before committing to treatment. Here we go over what patients can expect the first week of recovery after LASIK at our Merrillville, IN, practice, Deen-Gross Eye Centers.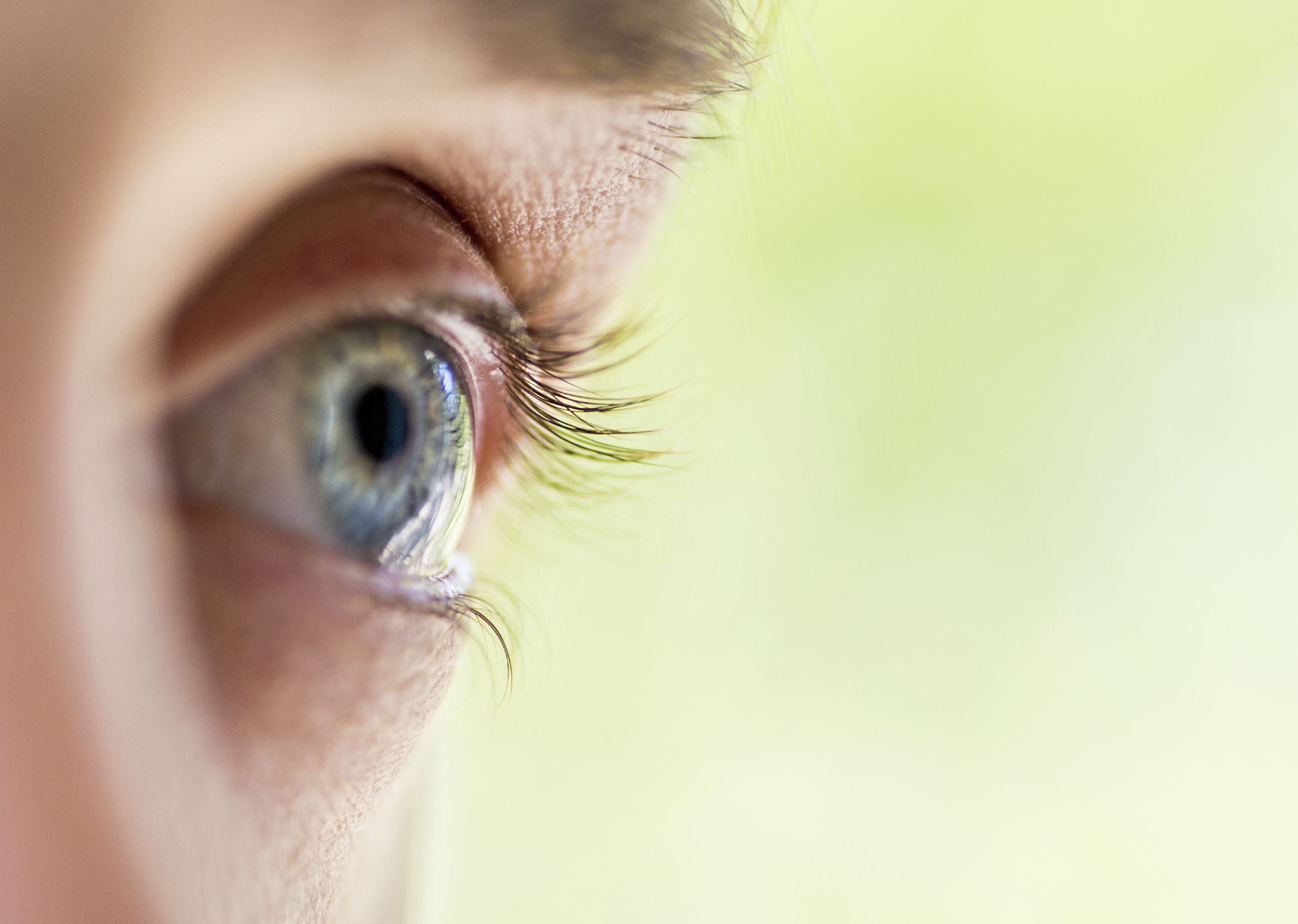 Side Effects
LASIK recovery typically goes smoothly for patients. While the risk of complications after LASIK is very low, patients should expect to deal with some side effects of treatment. Side effects tend to be pretty minor and usually resolve themselves fairly quickly, but they will be most noticeable during the first week of LASIK recovery. The most common side effects of LASIK include:
Discomfort: It is completely normal for the eyes to feel irritated after LASIK surgery. Some patients describe this feeling as a slight burning sensation, while others say it feels as though there is something small (like an eyelash) caught in their eye. In any case, discomfort should be minor and often dissipates within just a few days.
Dry eyes: Another common side effect of LASIK is dry eyes. It may feel as if the eyes are gritty and have lost all moisture. Although dry eyes usually feel itchy, it is very important that the patient avoids rubbing their eyes, as this can cause complications with the LASIK flap.
Sensitivity to light: During the first week of LASIK recovery, patients will probably notice that their eyes are more sensitive to light. This includes natural sunlight, but also bright sources of light from computer screens, TV screens, and cell phones.
Glares and halos: When a patient is first recovering from LASIK, they are likely to notice that light seems to cause visual abnormalities. Patients may notice streaks, glares, or halos around bright sources of light. Glares and halos will be more noticeable at night, and may make night driving more difficult.
Aftercare During the First Week of Recovery
With proper aftercare, patients can minimize LASIK side effects and promote the eyes' healing. Following are some important tips for caring for the eyes during the first week of LASIK recovery:
Wear provided eye shields while sleeping to avoid inadvertently rubbing the eyes
Wear sunglasses whenever outdoors
Limit screen time
Use prescribed antibiotic drops as directed
Use lubricating eye drops (or artificial tears) frequently throughout the day
Refrain from wearing eye make-up
Avoid smoky, dusty environments
Do not participate in any contact sports or perform any strenuous exercises
Stay out of pools and hot tubs
While there are some restrictions during the first week of LASIK recovery, patients should be able to stick pretty closely to their routine schedule. Most patients are even ready to return to work within just a day or two after their LASIK procedure.
What Will my Vision be Like?
It can take a couple of weeks for the eyes to heal completely and for vision to stabilize after LASIK surgery. However, most patients notice an immediate improvement in their eyesight after LASIK. Patients will return for a post-surgical evaluation the day after LASIK, and a vision test will be performed. Based on this vision test, the majority of patients are cleared to drive at this point. Vision will only continue to improve as the patient recovers from their procedure.
Contact Us
LASIK surgery offers patients the benefit of a fast recovery, minimal risk of complications, and overwhelmingly positive vision results. If you would like to learn more about LASIK or the recovery period that follows, contact us at your earliest convenience. We look forward to hearing from you!
Related to This