How Long Does LASIK Take?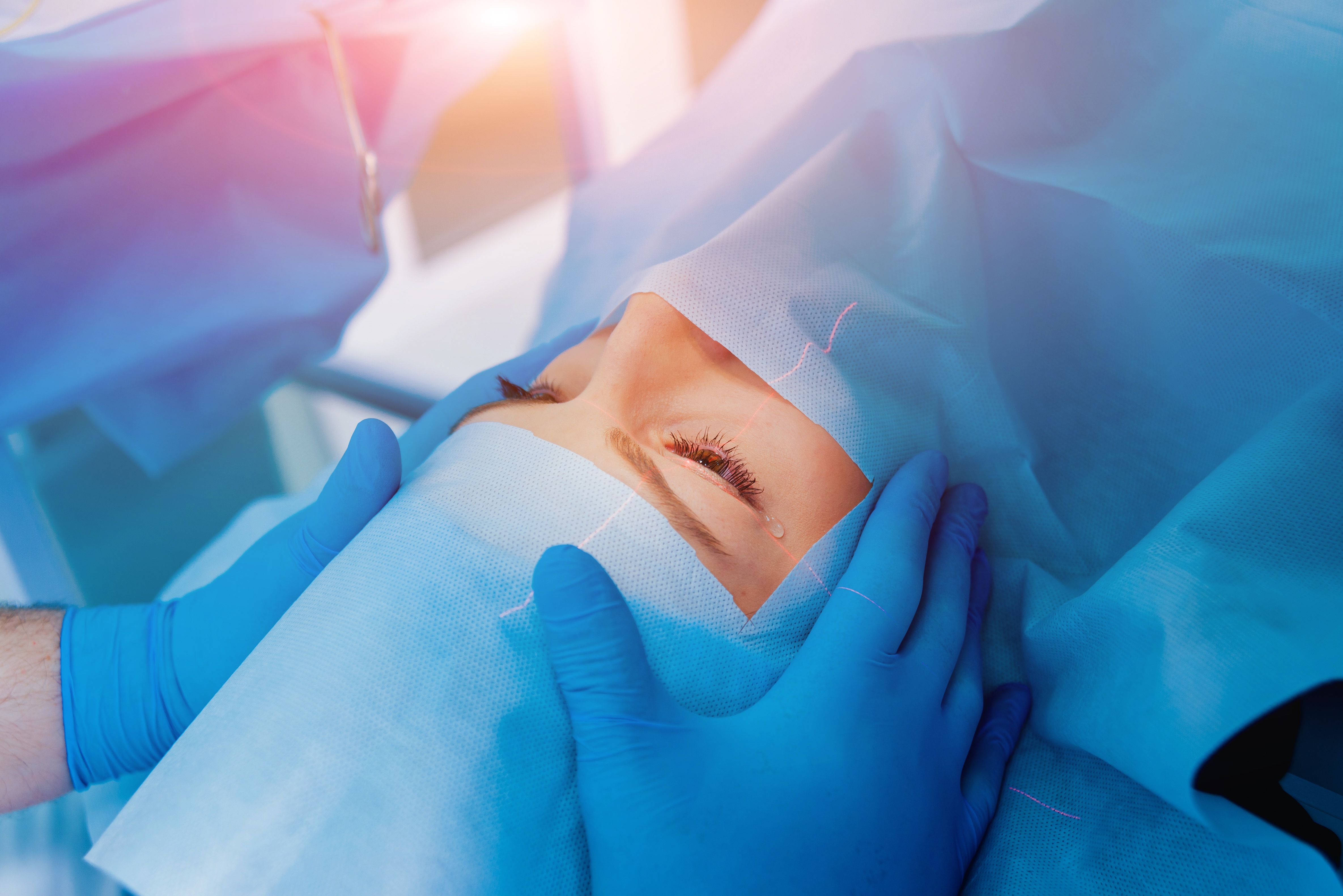 Vision impairment affects millions of Americans. While prescription lenses can provide patients with clear vision, many seek a more permanent solution. LASIK surgery reshapes the cornea to eliminate refractive errors and improve vision.
With the impressive results that LASIK has provided to so many patients, it is not surprising that this is a highly requested procedure at Deen-Gross Eye Centers. When patients are considering LASIK treatment, one of the things they want to know is how long LASIK takes. Prior to LASIK treatment, we will prepare our Merrillville, IN patients for how long they can expect to be at our practice on the day of their procedure.
Pre-op
Before we begin a LASIK procedure, there are some pre-op steps that need to be completed. We typically ask that patients arrive at our practice 30 to 60 minutes before their scheduled LASIK surgery to ensure that any necessary paperwork can be filled out. We will also go over post-operative care instructions and answer any last-minute patients that the patient may have. Finally, we will administer pre-operative eye drops. These eye drops anesthetize the eyes so that the patient remains comfortable throughout the LASIK procedure.
The LASIK Procedure
Many of our Merrillville patients are surprised to learn that the LASIK procedure itself lasts just minutes. Once the corneal flap is created and lifted, it usually only takes a minute or so for the laser to make necessary alterations to the surface of the cornea. Even if both eyes are being treated, the entire LASIK surgery should be completed in under 10 minutes.
Post-op
Patients will not be released immediately after their LASIK procedure. We prefer to keep patients in our offices for close to an hour after LASIK is complete. During this time, we can monitor patients to make sure they are feeling okay and any administered sedatives are beginning to wear off.
Before sending our Merrillville patients home, we will provide them with protective eye shields and any other necessary post-operative care materials. The eye shields will block out the sun as the patient travels home and prevent the patient from rubbing or scratching at the eyes. The eye shields should be worn for several hours after treatment, and then any time that the patient is sleeping during the first couple of weeks of recovery.
The entire LASIK appointment takes about two hours. It is important that patients have arranged to get a ride home after their LASIK procedure and all aftercare is complete. Patients should rest their eyes for at least a few hours after surgery. Vision is likely to be blurry for at least the first 24 hours of LASIK recovery.
Contact Us
LASIK surgery is a fast procedure that offers long-lasting vision improvement. If you would like to learn more about LASIK treatment, as offered at Deen-Gross Eye Centers, send us a message at your earliest convenience or call (219) 769-8989.
Related to This